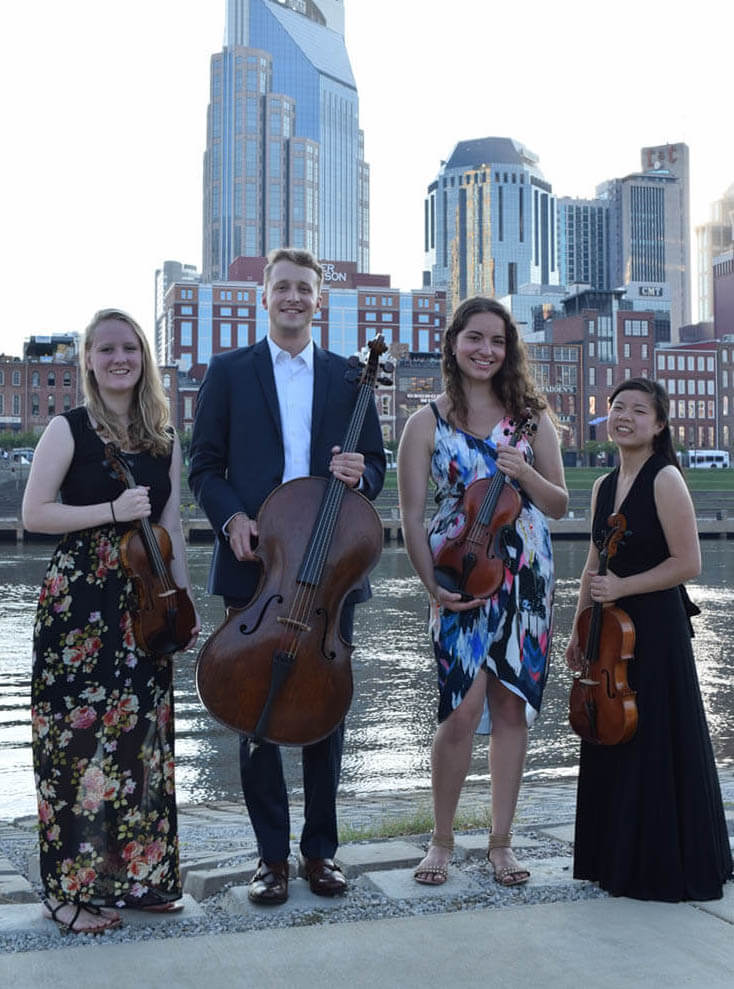 Music City String Quartet
Music City String Quartet is one of the most sought-after Nashville based ensembles for weddings, corporate events, and parties. The group performs both classical music, as well as original arrangements of popular contemporary songs, bringing a level of artistry and professionalism your guests are sure to notice!
"Very easy to work with! Music was excellent! Many compliments given by guests about the Music City String Quartet at our wedding!"
Violinist, Mary Grace Johnson, from Murfreesboro, Tennessee, is a Cornelius Vanderbilt scholarship recipient at Vanderbilt's Blair School of Music, where she studies with Cornelia Heard. Before beginning her collegiate studies at Vanderbilt, Mary Grace was involved in the pre-college program at Blair as a Myra Jackson Scholar. She has won numerous competitions and awards, including the Nashville Symphony Curb concerto competition, the Vanderbilt concerto competition, the Curb Youth Symphony concerto competition, the Thor Johnson scholarship competition and the Jean Keller Heard Prize for Excellence in String Performance.
Mary Grace has attended many summer festivals including the Aspen Music Festival, the Eastern Music Festival as concertmaster, and two consecutive summers as principle second and assistant concertmaster at Colorado College Summer Music Festival. She has also served as concertmaster of the Vanderbilt University Orchestra and the Curb Youth Symphony. She is an active freelance musician and regularly subs with the Nashville Symphony. Mary Grace has played in master classes for Glenn Dicterow, Augustin Hadelich, Ani Kavafian, Robert McDuffie, Almita and Roland Vamos, Elisabeth Adkins and many others. In addition to her violin studies, Mary Grace is pursuing minors in viola and baroque violin and is a resident advisor at Vanderbilt.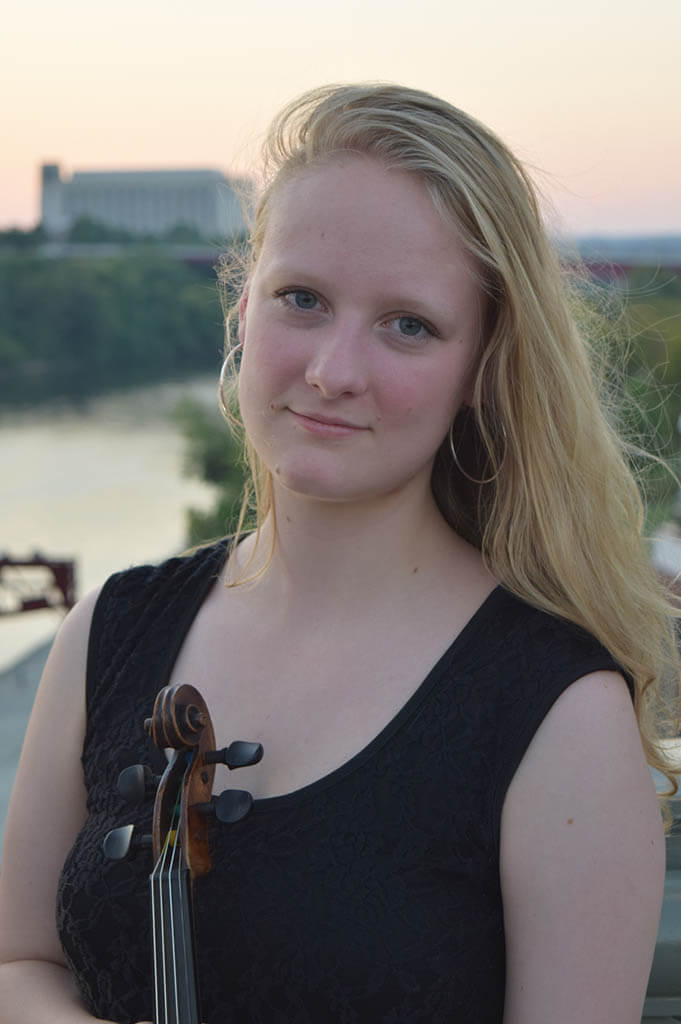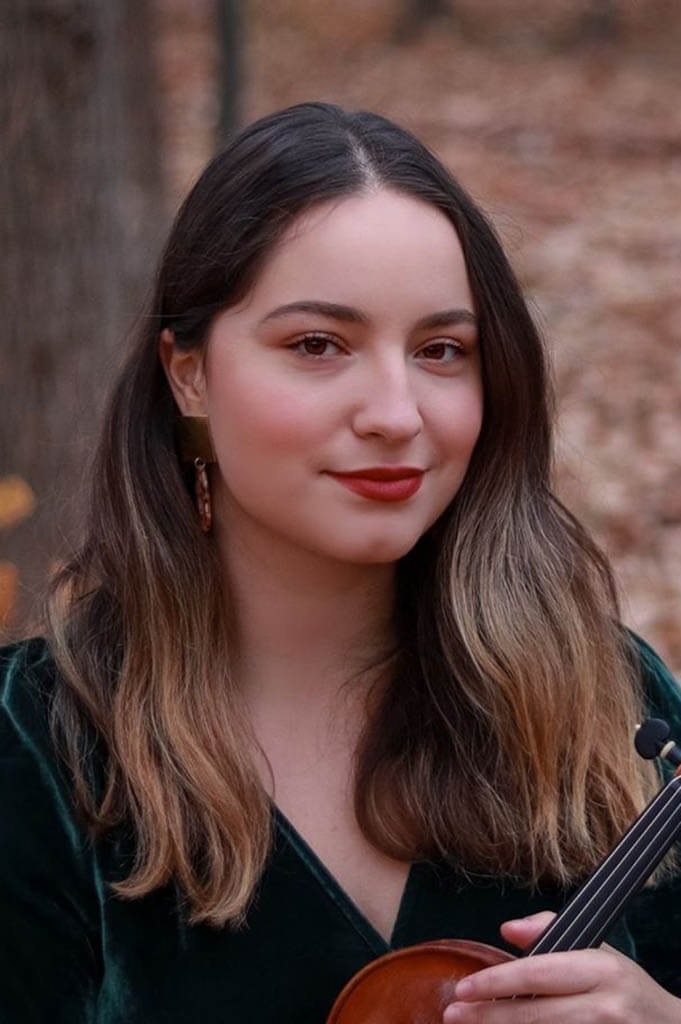 Violinist, Elizabeth Drabkin, is a senior at the Blair School of Music at Vanderbilt University pursuing a Bachelor's Degree in Violin Performance under the instruction of Cornelia Heard. During the school year, she regularly plays with the Nashville Symphony and the Gateway Chamber Orchestra. Originally from Boston, she studied with Peter Zazofsky and served as principal second violin in the Boston Youth Symphony. She has performed nationally and internationally in many major cities, including Boston, New York City, Nashville, Aspen, Vienna, Salzburg, Budapest, and several venues across Germany. During the summer, she has attended the Aspen Music Festival for three consecutive years, as well as the String Quartet Program at Boston University's Tanglewood Institute, and Music in Regensburg, Germany. This season, she was selected as a semifinalist for the New World Symphony in Miami Beach, Florida.
Violist, Libby Doubrawa is a fourth year pursuing her Bachelor of Music Degree in the prestigious studio of Kathryn Plummer at Vanderbilt University's Blair School of Music. Libby currently is principal violist in the Vanderbilt University Orchestra, and she has held this position on many occasions. She has also served as co-principal violist in the Chicago Youth Symphony Orchestra, and she has been a member of CYSO's Encore Chamber Orchestra. She was recently chosen as a semi-finalist for the New World Symphony in Miami Beach, Florida.
Libby has attended the Aspen Music Festival and School on fellowship for the past three summers. She has appeared in masterclasses by artists such as Heidi Castleman and Roberto Díaz. Her past teachers and mentors include Catharine Lees, Matthew Mantell, and Desirée Ruhstrat.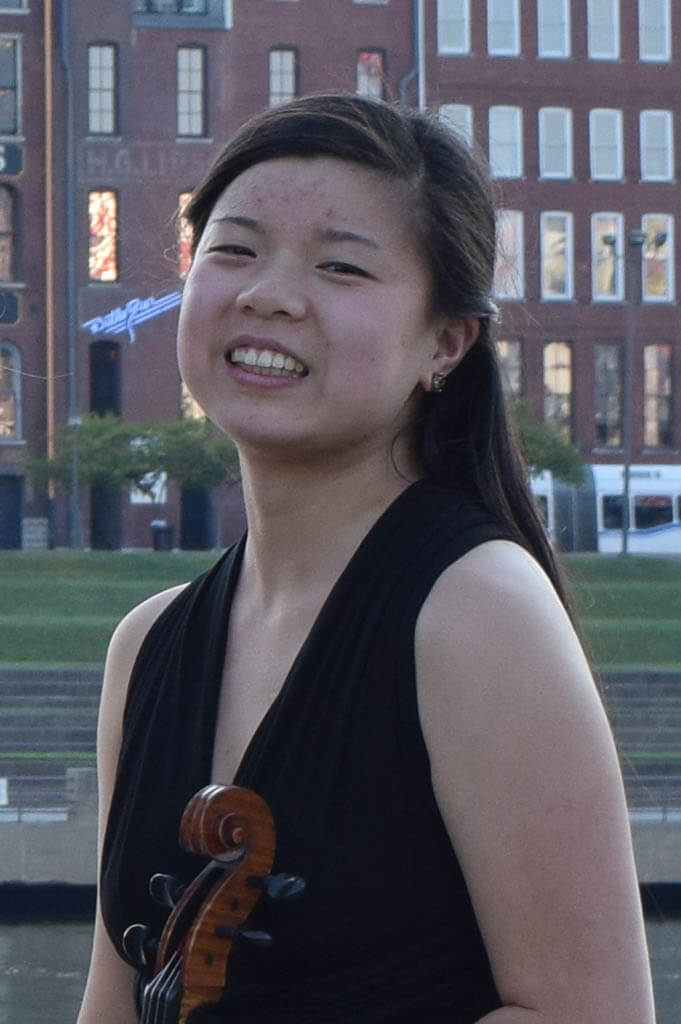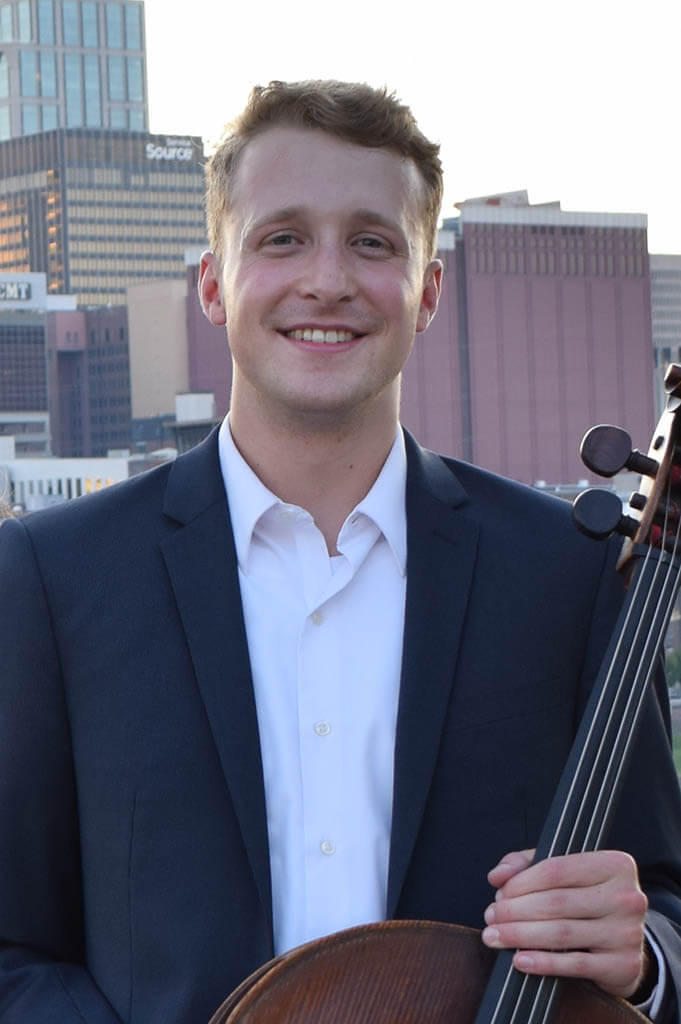 Cellist, Philip Kettler, earned his Bachelor of Music degree cum laude from the Blair School of Music at Vanderbilt University. He has also completed studies in cello and baroque cello at the Conservatorium van Amsterdam in the Netherlands. As a soloist, Philip made his professional recital debut in the Chevy Chase Concert Series in Washington, DC, and will return to the DC area to give a recital in the Bradley Hills Presents Series in 2017.
As an orchestral musician, Philip is a member of the Huntsville Symphony, and also regularly performs and records with the Gateway Chamber Orchestra, Bryan Symphony, Orchestra Kentucky, and Nashville Music Scoring Orchestra at Ocean Way Studios. In addition, he was a member of the 2016 National Repertory Orchestra. A dedicated teacher, Philip teaches cello lessons at the Harpeth Hall School in Nashville. He has been a top prize winner in the Music Teachers National Association Chamber Music Competition, Washington Performing Arts Society Feder Memorial String Competition, and US Army Orchestra Concerto Competition.